Issue 4 | My Daughter's Slide Crash Is Everything About 2020.
Fine art for resisting screens, James Weldon Johnson, and more (like a GIF).
Afternoon, y'all.
As I mentioned last month, we spent July on the sandy soil of my home state. That resulted in two things as it relates to this newsletter: One, it's a little late. Sorry. Two, the material occupying my mind was pretty vacationy. Not sorry.
Here are five things I've been doing lately.
Watching my younger daughter bust on a slide;

Writing about art;

Listening to Wynton Marsalis (talk, weirdly enough);

Browsing (and buying) at one of our favorite bookshops; and

Reading James Weldon Johnson and more Marilynne Robinson.
---
1. My daughter's slide crash is everything about 2020.
I've probably watched this clip 2000 times. We spent forever a couple of weeks ago at this playground in Sarastota, largely because Elisabeth wanted to do this slide over and over and over. I guess crashing at the bottom was part of the fun, because she'd stand up, clap, and start over. It's a metaphor for something.
---
2. This is what it looks like for an artist to resist screens.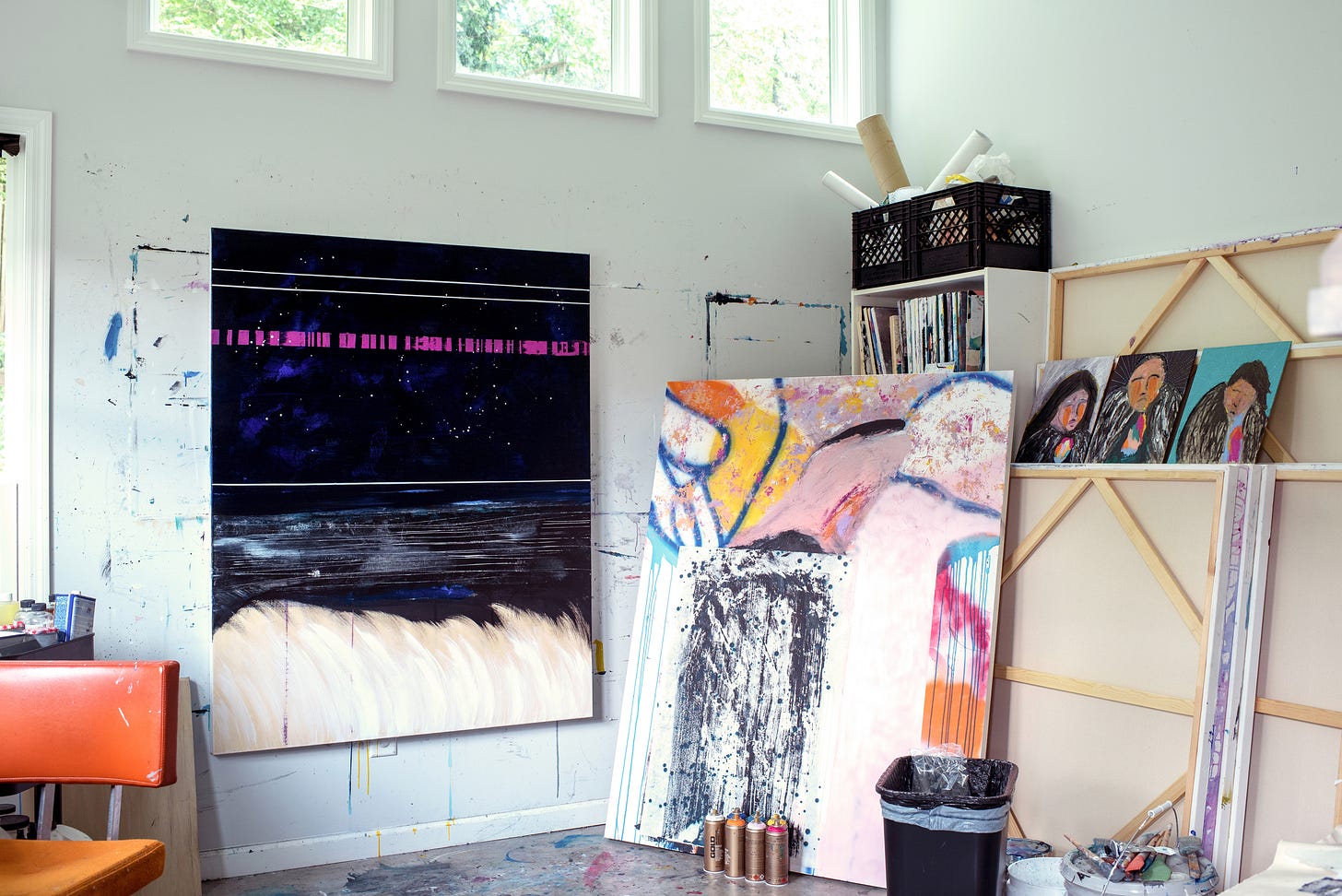 At least for Cameron Lawrence. He was nice enough to let us show some of his work in an upcoming issue of Common Good, including the picture above from his home studio. Here's some of my writing about his work:
These paintings ("Analog Spring" and "Emotional Data") are part of Lawrence's "reflection on — and resistance to — an over-reliance on mediated experiences of life, usually through one screen or another," he told me. And, "they're also in reaction to the glorification of data as a means of understanding the world." 

These two share the ethos of Lawrence's other studio work: expressions of his aim for wholeness, both in his person and with how he connects to the world around him.

"The art means something because it's a representation of bringing my existence into the space of the studio and everything that means as a husband, a father. My faith in Christ, my life as an Orthodox Christian, I carry that with me into the studio."
---
3. Wynton Marsalis says to work yourself to death — even if no one knows the difference.
A few days ago, a friend asked for some podcast recommendations, something to listen to while he does late-night home renovation projects. One of the first that came to mind was Alec Baldwin's interview with Wynton Marsalis. If you, like me, get disappointed by the ways a lot of makers — and others, sadly — sell out in the name of good enough or, worse, getting things done, you need to listen to Marsalis talk about teaching jazz. In the excerpt below, he's recounting how he presses his students to master the details of their work, even when they're the only ones who might know the difference:
No one will know whether you can play these things. No one will care about that. You may be the only person you know who cares about whether you can play or not, who can evaluate your playing. Develop an independent sense of integrity and train yourself to death.
A little later, he brings up more about quality. You can, and should, listen to the whole episode.
---
4. This is one of my favorite bookstores.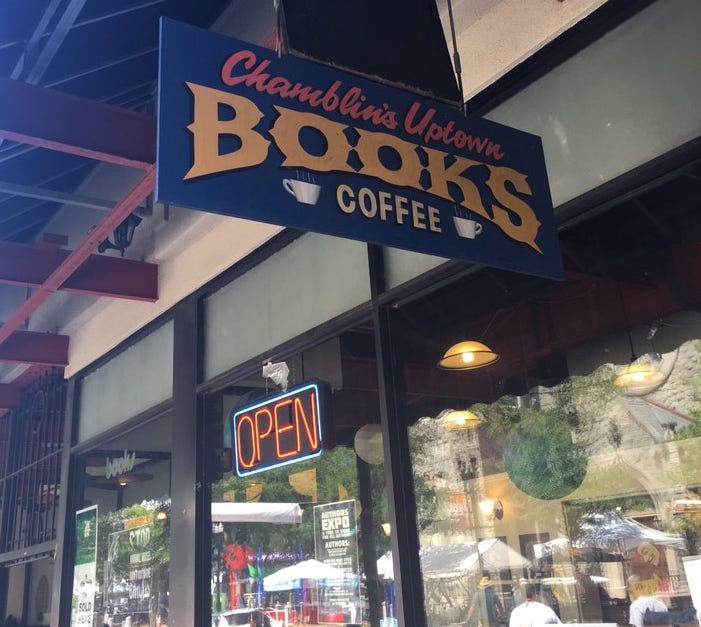 Chamblin's Uptown, the downtown Jacksonville location, has more books than probably any other shop I've visited, outside of the Strand. It's weird and a little uncomfortable. Too dusty. And just about the perfect way to spend a Sunday afternoon. Which we did.
---
5. Here's (some of) what I've been reading.
James Weldon Johnson: Writings. Keeping with the Florida theme, I'm reading some of the work, mainly poetry, of this fellow Jacksonville native. To my shame, I'm not too familiar with his writing. I've always known his name; there's a middle school in Jacksonville that bears his name. But it wasn't until recent discussions of "Lift Every Voice and Sing," the Black national anthem, that I understood who he was and the significance of his writing leading up to and during the Harlem Renaissance. Duval til we die.

Gilead. Marilynne Robinson's writing, as I've said, is my current fascination. A striking connection: So far, Robinson's John Ames could easily be Wendell Berry's Jayber Crow, had things gone a little differently for him.